The Go-To Meeting Spots
Let's face it, meeting women can be hard. Of course there is always the bar and nightclub scene but those are often filled with rejection, which is never fun. Not to mention that they're loud, overpriced and sometimes smoky and smelly; and if you're perfectly honest with yourself the quality of women you meet there aren't relationship material. So, then, where does a guy go to meet a girl? Here are a few good ideas that you may or may not have thought of.
Take a class. Women find interesting men intriguing, and one way to be more interesting is to gain new skills or polish ones you already have. Most colleges offer classes to non-traditional students at night, or you might even pick up a cooking class at a community center. The material the class focuses on will provide conversation topics and opportunities to ask for or give assistance. Keep in mind though, that some classes are going to have more women than men and these are good for you-like you should go for cooking or art instead of computer science.
Go to the gym. Honestly, you should already be here for your health as well as you appearance. Most gums now have many classes including yoga, martial arts and spinning. These classes tend to be populated mostly by women, and being the new guy will ease you into introductions. Mixing up your regular workout with a pilates class will keep not only keep things fresh, but help you meet new faces.
Grab a cup of coffee. The local coffee shop is an excellent place for meeting people, especially during the day time. The atmosphere is quiet and laid back which encourages spending time enjoying the peacefulness. You'll find women who are reading, studying or just killing time, and anybody there past the morning rush isn't going to be in a hurry to get anywhere. Books or sketch pads are an excellent opening for conversation, or perhaps ask a pretty lady to keep an eye on your laptop while you run to the restroom or to get a refill. When you return you can say thanks and introduce yourself.
Pick out a new book. Whether you're an avid reader or not, bookstores offer many opportunities to meet women. These days' bookstores are so much more than just shelves of books. Many are designed like coffee shops and have a relaxed atmosphere. There are reading nooks and chairs to discretely people watch and the books will offer conversation starters.
Get on your computer. That's right, I'm advocating online dating. Millions of women are searching for lasting romance online. They have put together well thought out profiles of things they do and don't want or like in a partner. This will make it easier for you to pick out the ones you are interested in versus the ones that you aren't. Keep in mind though, that if you don't have an active offline life, you aren't going to have much to offer on a date. While online dating is an excellent concept, eventually you have to meet face to face and will need something fun and interesting to do together.
These are just a few starters to get you thinking outside of the box. Life has so much more to offer than just nightclubs and singles socials. Looking for long term romance isn't always easy but you need to make sure you are looking in spots frequented by the type of woman you want to spend time with. Doesn't saying that you met your soul mate in an art appreciation class make for much better conversation?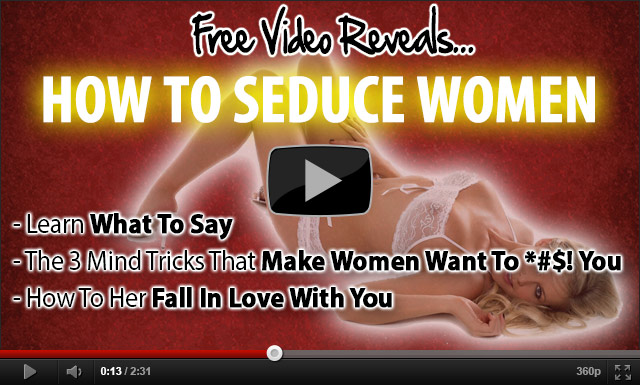 Preparation / Background
» What Women Want In A Boyfriend
» Where To Meet & Interact With Women
» How To Appear More Confident Around Women
Opening / Conversation
» Openers, Pickup Lines, And Beginning A Conversation
» The Proper Way To Talk To Women
» Flirting 101: How To Flirt With Women
Closing / Other
» Does She Like Me? Interpreting A Woman's Signs
» Text Messages To Send To Women
The Video Guide
Watch This Free Video Presentation To Learn How To Apply The "Scientific Method" To Pick Up Girls